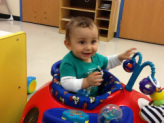 Infants 6 weeks - 18 months
The CPL infant program is designed to stimulate each child as teachers engage with them throughout the day. Our daily routines focus on developing cognitive skills, creating social emotional well being, and enhancing the physical development of your child. Here at CPL, we are able to pay attention to each individual child's schedule as they grow with us. We know that your precious little one is changing each and every day and our caring staff will work with you as your baby reaches new milestones. Our open door policy will allow you to visit us at anytime, especially when you may need a bit of snuggle time with your precious little one!

---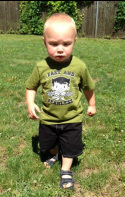 Toddlers 18 months - 36 months
The Toddler Program follows a curriculum that is based on the NJ Birth to Three Early Learning Standards. The components in these standards address various domains including: social and emotional development, approaches to learning, language, cognitive development, and motor skills. Weekly themes encourage creativity, exploration, and fun! The activities are designed to teach important self help skills such as feeding, caring for oneself, and toileting. Children are encouraged to try new things involving various sensory experiences and gross motor opportunities. This is a time for learning how to follow daily routines, along with plenty of repetition to encourage complete toddler success!

---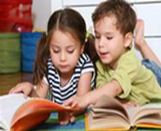 Preschool 3 years - 5 years
The Preschool curriculum is a unique blend of the program and the popular early childhood Creative Curriculum. Basic themes are planned for the whole school year, and lessons are adjusted as the children master new concepts and grow with us.
Making sure your child is prepared for Kindergarten is extremely important! The CPL teachers are trained to know what skills are needed for success as your child takes that next step. Learning and problem solving, thinking logically, listening and communicating are all areas that will grow while enrolled at the CPL Early Learning Center.
Staff will work with your child in order to help him or her grasp each new concept as it is introduced. Our small class sizes allow us to focus on your child individually and meet his or her needs.
We invite you to be actively involved in your child's educational foundation as we build upon it together during these important early years! Our CPL families are welcome at any time to visit, read, play, and explore together.

---